Don't Let One Accident Wreck Your Finances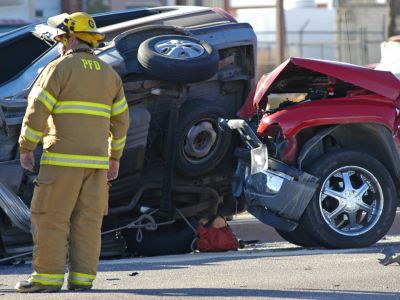 With millions of cars on the road at any given time, it's no surprise that auto accidents are a leading cause of injuries in the U.S. Have you recently been injured in an auto accident? Contact the Law Office of Paul Jacobs, P.A. to work with a dedicated auto accident attorney in Boca Raton, FL.

Medical bills from a serious auto accident injury can easily reach tens of thousands of dollars. Paul has decades of successful auto accident cases under his belt. Call today to work with an accomplished auto accident attorney.
Understand Auto Accident Laws in The State of Florida
Florida is one of the few no-fault car insurance states. If you've been injured in an auto accident, consult Paul to see if you have a case. You must meet specific requirements to file a lawsuit, such as:
An auto accident that occurred within the past four years

An injury directly related to the accident that is considered "permanent" by the law

An auto accident that was caused by someone else's negligence
Speak with Paul today to discuss the details of your accident in Boca Raton, FL.